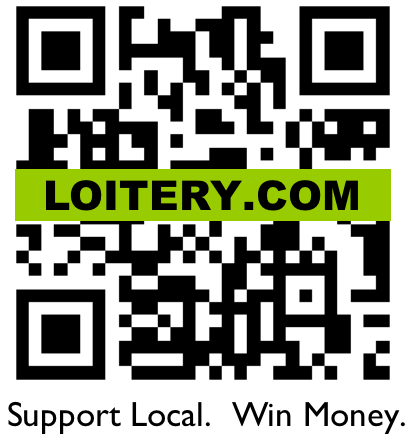 ---
App Store
LOITERY is, quite simply, a free app that pays you real money to go places.
How it works:
1. After you register, you'll get a map/list of locations.
2. Pick a location and drive, ride, or walk there.
3. Inside there will be a QR code. Scan it with the app.
4. Upon that scan, your iPhone becomes a scratcher.
5. Scratch off to see if you win. If you win, LOITERY sends you real money.
I found a LOITERY poster somewhere but it doesn't show up on my list. Can I still scan it to get a ticket?
No. The business may have only set up for a limited number of walkins, or could be waiting until the time is right.
Why does the LOITERY location restrict the hours I can play?
Some places can get busy during peak hours and they want to encourage business during off-peak hours. You can still go in whenever they're open. You just have to wait until the right time if you want to play the game.
Isn't this a scam or illegal or something?
It's a free sweepstakes. Businesses want you to know they exist. They pay us, we pay you (when you win). You never need to buy anything, from us, or the businesses you go to.
Are the prizes lame, like buy-one, get-one coupons?
We only have one kind of prize: CASH. After you win, we either pay you via bank transfer or mail you a check (you pick).
How much can I win?
Prizes range from $1 to $1000. Sweeter than the lottery because there's no purchase necessary.
How do I get paid?
Bank transfer preferred. We can US mail you a check if you'd rather. You get to select after you win your first prize.
What are the odds of winning?
1 in 3.9. Note that most $1 scratcher lottery tickets have worse odds.
What if the location is unpleasant?
We discourage bad merchants. If your experience at their shop isn't to your liking (like they hide the poster, or stare while you scratch) we allow you to report it. If we get enough complaints we ban them from our service.
What if the location's too far away or I don't want to go there?
Everything about this app is optional. More merchants sign up every day, so keep checking back for places you might like.
Can I sign up for the program a few times?
Sorry, once per iPhone. You can always get your friends and family to sign up though. Everybody loves a free chance to win something.
How is this not like Foursquare?
Real money, not points or badges. Also, GPS/location services don't work all that great so we use QR codes instead.